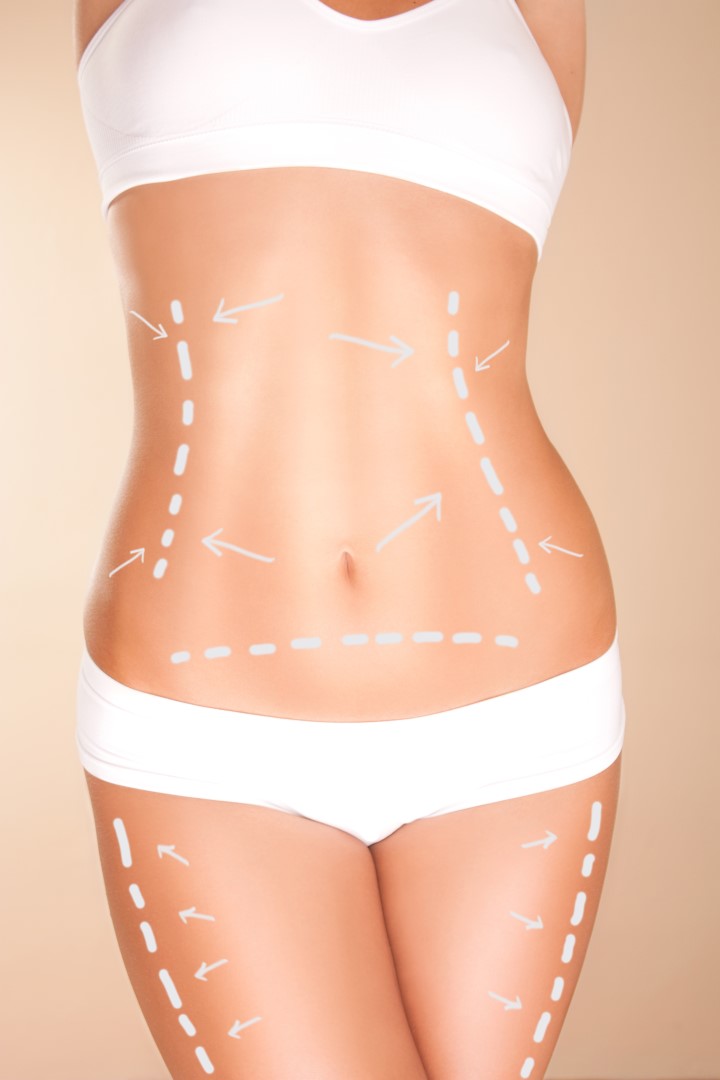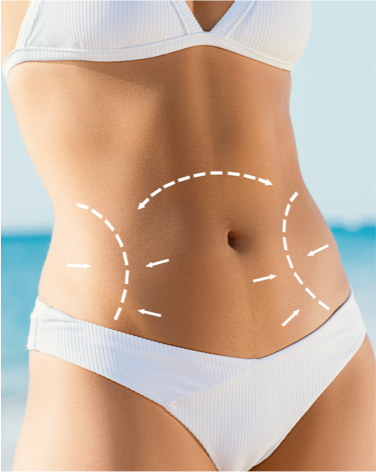 Tummy Tuck in Turkey (Abdominoplasty)
Abdominoplasty, or tummy tuck, is a procedure that flattens the abdomen by removing extra fat and skin and tightening muscles in your abdominal wall. The procedure benefits to those after childbirth, especially women after numerous pregnancies, and help them get desirable body figure. With incision along bikini line, the surgery is performed under general anesthesia and it takes around 3-4 hours. After the surgery, the patient needs to be admitted three nights to the hospital. The surgery usually leaves a scar along the pubic hair line, possibly from left to right side of the hips, depending on the volume of fat and excess skin.
Because abdominal deformities are one of the most common problems occurring over time, tummy tuck surgery is one of the most common procedures all around the world. Turkey, at this point, is one of the best locations that you can get this operation.
Our centres make their difference in assisting the performance of great resulting surgeries, ensuring excellent customer satisfaction with an affordable abdominoplasty cost in Turkey.
GET QUOTE IN 3 MINUTES
You can get a free analysis in under 3 minutes with our online assistant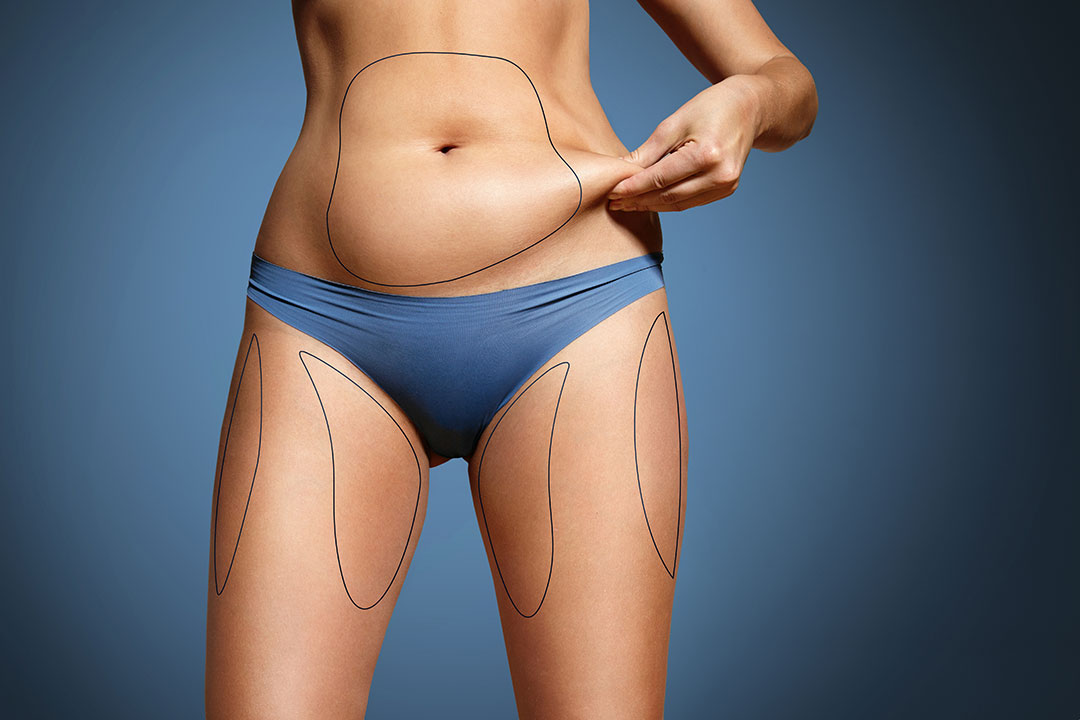 What Does a Tummy Tuck Do?
When a woman has children or a person loses a significant amount of weight, the abdominal area often undergoes a dramatic change. Skin that has stretched may not spring back. The abdominal muscles may weaken and separate. Stubborn pockets of fat can remain, even after weight loss.
Tummy tuck surgery addresses all of these problems. It removes excess skin to contour the abdomen. It reconnects and tightens abdominal muscles to flatten and tone the belly. With liposuction, it can remove bulges of fat. The effect is a rejuvenation of the midsection, restoring a younger and fitter appearance and a sculpted, trim waistline.
Testimonial
Hi everyone I am here at pixl clinic to get my hair transplant, and I have done with very expert sergeant, it's really nice

"Caroline Becker"

United Kingdom
I've had a really good stay at Istanbul , Pixl clinic took really good care of me which I really appreciated.

''Jakob Toma''

Netherlands
The clinic was clean and all measures of covid-19 were applied and the attention to detail is at best

''Susan Wright''

Denmark
U can not ask any better service then that. Top quality service. I would give more then 5 star if i had any choice.

'' Jahan Haris''

United Kingdom
Excellent service, I would recommend any one who prefer to do hair transplant I wanna thank all the team of Pixl Clinic

''Sabina Schmidt''

Norway
Full Tummy Tuck and a Mini Tummy Tuck?
A full tummy tuck and a mini tummy tuck both remove excess skin and tighten muscles to flatten the abdomen, but there are some distinctions between the two procedures.
A full tummy tuck tightens skin and muscles over the entire abdominal area, above and below the belly button. It repairs separated muscles in the mid and upper abdomen — the muscles you strengthen with leg lifts, crunches, or sit-ups. While the incision is made very low on the abdomen, just above the pubic area and running from hip to hip, skin is pulled down to tighten the entire abdomen. This may involve the creation of a new belly button. Liposuction may be used to remove excess fat over the full abdominal region. A full tummy tuck may also reduce the appearance of stretch marks.
A mini tummy tuck tightens and flattens the area below the belly button, and does not address loose skin or separated muscles in the middle or upper abdomen. The incision is typically 6 to 12 inches shorter than the incision made for a full tummy tuck.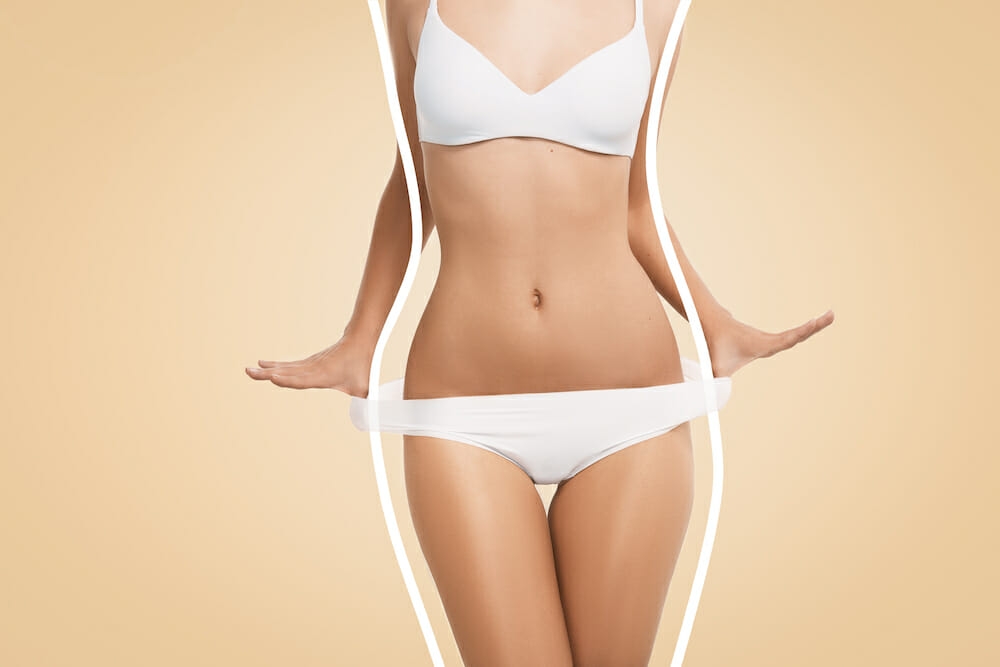 Tummy Tuck Post-Op Instructions
Frequently Asked Questions